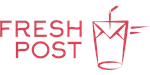 FRESH POST - Salad & Green Cocktails Bar Franchise
We are proud to offer an opportunity to own a business that transforms fast food culture!
Watch Video
Finance requirements

Franchise Fee:

€15,000

Total Investment:

€144,000 – 155,000

Areas Available

Europe
Profile
FRESH POST IDEA
Fast food can be healthy and fresh, and served wherever you are.
Menu, packaging, bar interior – everything is designed in the way so that a rushing customer could get fast and healthy meal either in-house, for takeaway, or get it delivered straight to the office or other desired location. All the meals are prepared within less than 10 minutes.

FRESH POST MENU
All recipes are created by the professional chef, offering not only well-known salad recipes, but also brand new, extravagant, restaurant-like compositions, unique salad dressings.
The basis of the menu is fresh fruit, and vegetables accompanied by meat, fish, or vegetarian/vegan ingredients. As regards the franchising, menu shall be adapted to particular market to reflect local tastes.

IONIZED WATER
Another uniqueness of FRESH POST is ionized water. All vegetables and fruit are processed by using ionizedalkaline water, which, due to its unique properties, help to better clean them and awakens body's vital powers.
All green cocktails are also mixed with alkaline water which helps the body to better absorb nutrients and add even more tastiness to the food. Moreover, there is an ionized water station where every customer can taste alkaline water free of charge and get a refill of their own container.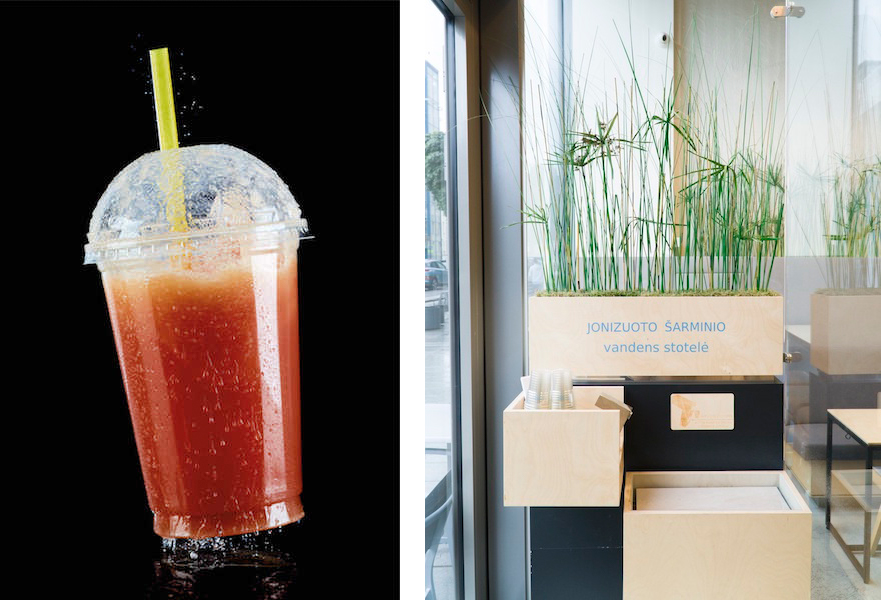 FRESH POST PACKAGE
Package was designed with extra care and by taking into account the environmental responsibility. FRESH POST uses comfortable foldable eco-friendly paper package that already won the Package of the Year Award at the National Packaging Design Awards in Lithuania.
WHY FRESH POST?
There is an excellent opportunity to capitalize on the unique FRESH POST value proposition which combines the following:
Unique business concept of healthy fresh fast food – taking fast food culture to a whole new level;
Premium quality product (healthy, balanced & nutritious meal);
Exclusive recipe book of a restaurant-like meals to be adapted to the franchisee's market and local tastes;
Unique environment-friendly packaging;
Advanced layout design, that has been practically proved to significantly increase overall efficiency of kitchen work, help optimize meal preparation time and maximize profitability;
Unique concept of ionized alkaline water used for food processing and offered to customers free of charge;
Staff training & motivation program to ensure high quality service;
Proven marketing system;
Comprehensive training and ongoing support on business management, sales, marketing and other business matters;
Opportunity to be part of the environmentally responsible network – and benefit from growing brand recognition in a sustainable way.

THE IDEAL FRESH POST FRANCHISEE
We intend to build long lasting partnership with people who:
Are willing to learn and improve;
Are attentive to work process;
Have strong orientation towards the highest quality;
Are self-motivated and results driven;
Are dedicated to success.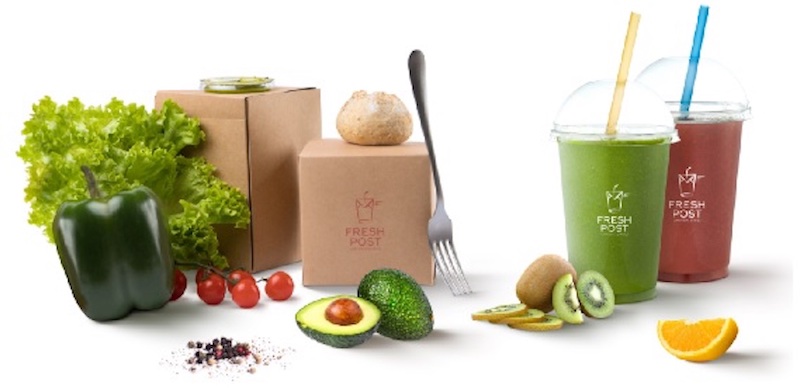 OUR PROVEN BUSINESS – YOUR SAFE INVESTMENT!
Do you want to own a business with focus on nutrition, quality, taste & customer 's emotion? We've tried to balance fast food with quality. We succeeded. Interested? Think FRESH POST franchise is for you? Please contact us by completing the form below.
Videos
11 November 2019