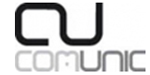 COMUNIC - Depannage, Entretien Informatique, Réseaux et Videosurveillance Franchise
Dépannage et de maintenance informatique, de téléphonie d'entreprise et de réseau informatique.
Finance requirements

Minimum Investment:

€20,000

Areas Available
Profile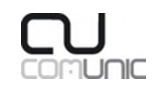 CONCEPT
COM UNIC inscrit son concept à l'intérieur d'une offre de valeur forte. Le franchiseur s'attaque à une problématique récurrente au sein des très petites et des petites entreprises. Il s'agit du dépannage et de la maintenance de la téléphonie d'entreprise et les réseaux informatiques.
L'activité de COMUNIC est répartie en 6 pôles de compétences;
Téléphonie d'entreprise et mise en place d'opérateurs téléphoniques

Les réseaux informatiques

La gestion de nom de domaine

L'hébergement

La sauvegarde en ligne sécurisée

La videosurveillance
PROFIL
Commercial B to B
Commercial B to B possédant le sens du service.
Capacité à manager une équipe de 2 ou 3 techniciens.
Vous voulez vous implanter en Rhône Alpes ou dans l'est de la France.
INVESTISSEMENT
Maximum de 50 000 €, pour un apport de 20 000 €.
POINTS FORTS
Succès de l'entreprise actuel
Stratégie en place ( multi service)
Unique : Telecom + Informatique
Avantages d'une petite structure

Réactivité

Disponibilité

Proximité

Relationnel

Nouveau projet innovant

 
PÔLES D'ACTIVITÉ
Service et produits informatiques
Etant donné son activité, COM UNIC ne privilégie pas vraiment de secteurs de clientèle.
L'intérêt de l'interlocuteur unique reste primordial pour le client:
Le retour sur fonds propres est inférieur à 1 an.
APPORT
20 000 €