Eco-Mist Biotechnics Business Opportunity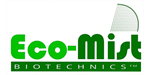 Eco-Mist Biotechnics - Infection Prevention & Control Business Opportunity
Pathogens do not respect boundaries, meaning there is a constant need for our decontamination service across all sectors.
Finance requirements

Areas Available

UK
Profile
Revolutionary, Safe and in High Demand!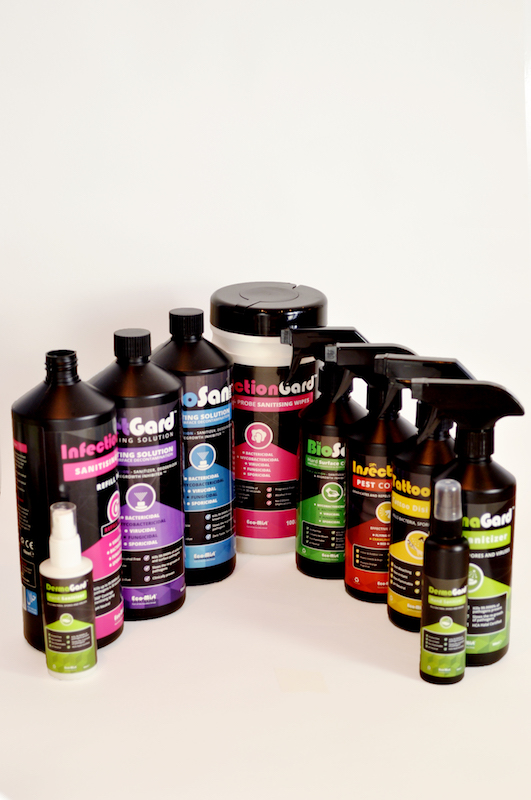 Established in 2012, Eco-Mist Biotechnics has become a leader in Infection Prevention & Control through continued focus on R&D and the development of eco-friendly products and systems which are non-toxic to people, plants and animals, yet lethal to all types of germs. Our work has subsequently had a considerable impact in this sector, even before Covid-19.
Eco-Mist Biotechnics is a revolutionary business producing an innovative range of natural biocides, disinfectants and decontamination systems, with an immediate demand for our products and services across the UK and abroad.
By combining our biocides with our exclusive Eco-Mist Biotechnics dry misting units, we can sanitise, disinfect and decontaminate any surface and the air in any room, space or vehicle. This includes those hard to reach places, like ducts, air-conditioning units and behind furniture.
With the prevalence of pathogens and dangerous micro-organisms, including Covid-19, businesses, institutions, and vehicles (including ambulances, aeroplanes, and trains) urgently need an effective, safe and affordable solution.
The Opportunities Are Endless.
We want highly motivated, commercially astute business professionals to join us and expand the brand in their chosen territories. Your investment includes:
Your own territory
Use of the Eco-Mist brand names, logos and trademarks
Access to the latest innovative products and systems for effective Infection Prevention and Control
New, exciting, innovative products currently under development
Access to professionally written Marketing Collateral (with overprinting of your brand if required)
Provision of initial training (on-line now)
Technical, sales and marketing support via email, on-line and telephone
Low-cost investment. Initial demonstration stock package (resalable) of £5K
Guidance & support on all aspects of running your Eco-Mist Biotechnics business
Low overheads – work from home
Products and systems can be a great add-on to an existing complementary business
Free leads for your territory, from any centralised marketing or website
No restriction on where you sell – maximise your contact list
Multiple Sectors = Multiple income streams!
Since Pathogens do not respect boundaries, there is a constant need for our products. systems and decontamination service across every sector.
Decontamination is vital in the health service, so our equipment, biocides and consumable products are registered and approved as effective and safe to use in the healthcare sector. But because they have no COSHH (Health & Safety) implications, this also makes them ideal for:
Healthcare
Veterinary
Food & drink
Hotel & leisure
Education
Pharmaceutical
Farming
Transport
Retail
Leisure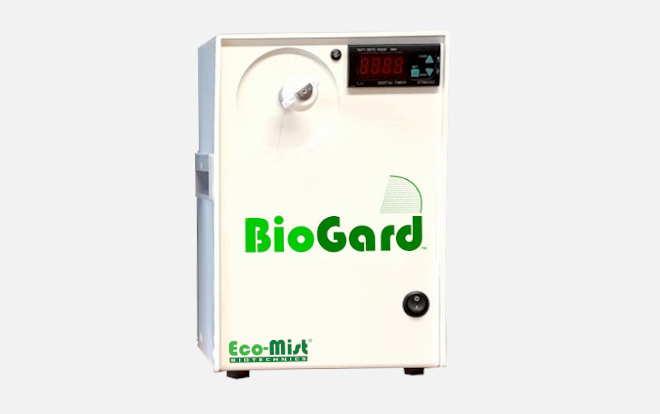 We also produce a range of products aimed at the food and beverage market, which are proven to kill the most common bacteria and viruses. It's tasteless, taintless and odourless. This makes it ideal for restaurants, food and beverage manufacturers, packing and packaging plants.
We can even safely kill the bacteria on fruit and vegetables, plants and flowers, to improve the quality and extend their shelf life.
With so many markets, it is almost certain you already have contacts in at least one or two of them. What's more, our misting machines are so easy to use that customers can choose to employ us to carry out the decontamination treatment or opt to do it themselves. Both situations present multiple income streams.
Why Choose Eco-Mist Biotechnics?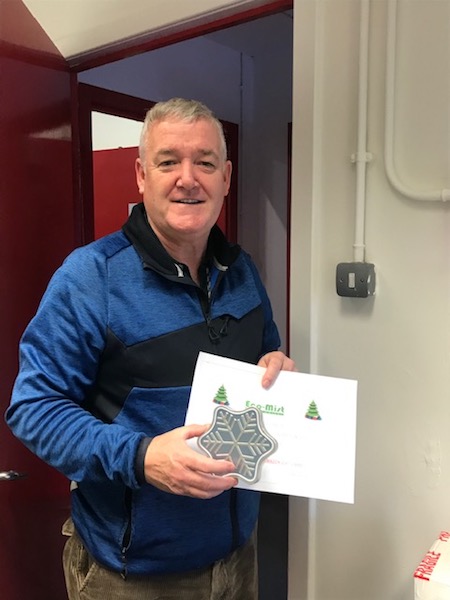 Infection Prevention & Control is currently the fastest growing market in the world. Every town, region, country and continent needs effective products and systems to get on top of Covid-19. Indeed, our misting systems and sanitiser are used daily by the NHS in the Covid-19 test centres across the UK! However, this is not the only dangerous pathogen that threatens human, animal and plant life. Our products work in almost any environment to help control the risk of disease and cross-infection.
Due to Covid-19, consumers, controllers, managers and employees are now all too aware of the ease with which pathogens can infect people (and less so animals) and of the need to maintain hygiene standards and be vigilant. However, we have been living for decades with many other pathogens that linger around, including influenza, rhinovirus (common cold), norovirus, MRSA, C-Difficile, salmonella, e-coli and more.
These and others cause daily suffering resulting in distress, anxiety and lost working days, costing individuals and companies £millions every year. The difference today is that we are more aware of the consequences and the need to use appropriate products and systems to reduce the risk to human and animal health. That is why the market will continue to grow even after we get Covid-19 is under control!
"The Eco-Mist business opportunity appealed to me initially because of the low investment risk and the huge potential for growth. I could immediately see opportunities in all sectors and decided to proceed. The whole concept, products and support is excellent and my business is growing fast as a result"
– Joe McGrane, Central Scotland
Now is the time to use this awareness to drive sales while assisting employers, producers, educators, and consumers in reducing illness, absenteeism, and distress by regularly treating their premises and their hands with eco-friendly, effective products. Our products are up to 1,000 times more effective than bleach, without the toxic effects or damage to the environment.
This is where you are probably asking: 'Where's the catch…?'
There isn't one. Eco-Mist provides you with innovative products, eco-credentials and guidance from an ethical, professional and supportive organisation.
Who We're Looking For
The ideal distributor will be:
Sales focused, friendly and professional
Have great B2B contacts from their own business or working career
Hard-working – go the extra mile
Tenacious and determined to grow a business
Able to deliver exceptional customer service providing 'added benefit'
Organised with a planned approach to growth
Financial Information
Fee: £0. Also, no ongoing royalties.
Minimum Investment: £5,000 - £7,000