The Creation Station International Franchise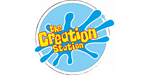 The Creation Station International - Children's Education & Entertainment Franchise
One of the largest and most successful children's activity franchises in the UK, now looking for international franchise partners.
Finance requirements

Liquid Capital:

£60,000

Minimum Investment:

£10,000

Areas Available

Worldwide
Profile
The multi-award winning Creation Station is the market leader for creative art and craft activities for children and adults In the UK.
The Creation Station franchise ranks as the 15th TOP franchise in the UK with over a million children and adults inspired to date.
The Creation Station has been inspiring imaginations since 2002 through a network of over 100 franchise owners who provide a portfolio of creative arts and craft classes, parties, school workshops and clubs and events in an exclusive area. We have been in main stream press and have appeared on BBC, ITV, Channel 4, SKY, CBeebies and MTV.
The Creation Station has identified a number of international markets where the brand and business model could achieve exceptional results. To maximise this potential, we need to identify ambitious business partners with the resources and enthusiasm to build valuable franchise networks of high performing Creation Station franchisees across their territories.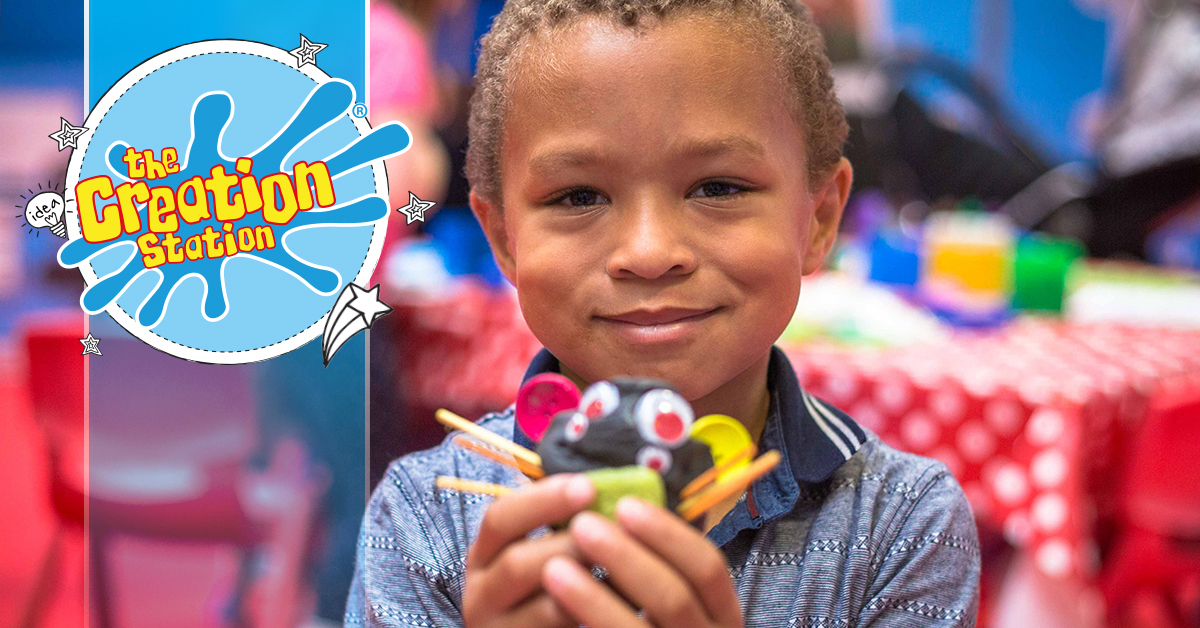 How it works
The Creation Station is a home-based business franchise model that is committed to inspiring imagination and nurturing potential through a range of art and craft experiences and products.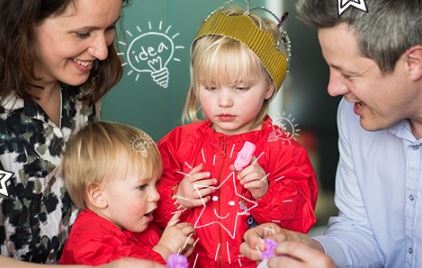 The franchise also includes a comprehensive range of activities designed to inspire all ages, including parents with new-borns, preschool and school aged children, families, adults and the elderly.
Venues are either hired or negotiated with local businesses and the franchise owner uses their own vehicle to transfer the tool kit and materials required to set up, deliver and clear up a session.
In the shared classes the parent or carer is responsible for the child, and in the clubs the franchise owner employs a member of staff to assist in providing creative tuition for the children. The adult events take place in cafés, pubs, gardens centres and senior citizens classes take place in care homes. Birthday party and event entertainment take place in a range of different locations.
Benefits of investing in an established master franchise licence
Credibility: The Creation Station is the leading brand for creative activities with a great reputation in both the children's education, leisure and franchise industry sectors. Activities are rated 5-Star by over 3,500 customers and franchise owners rated the business 5-Star in an independent franchise satisfaction survey in 2018, 2017, 2016
Tried & Tested: Our business processes and franchise systems have been developed, refined and proven over the last 16 years and are easily transferable to other countries
Demand For Services: There is an increasing demand for creative activities in the education, entertainment and wellbeing sectors. Along with the growing trend in adults crafting, the 29 million dollar crafting market gives you and your franchisees and extensive range of income streams.
Processes And Systems: You benefit from a state-of-the-art online management system for our franchise owners. Our website and systems gained us the prestigious title of 'Best Franchise Website' at 'The Best Franchise Awards 2017'.
Full Training And On-Going Support: The Franchisor and support team gained the 'Best Support and Top franchise' award in 2018. You can rest assured that you will benefit from the training and support you need to develop and replicate the phenomenal UK success.
Global Partners: You benefit from the excellent relationships with many global brands such as the SKY, Lego. Hasbro and Sony. This helps you show credibility from day one.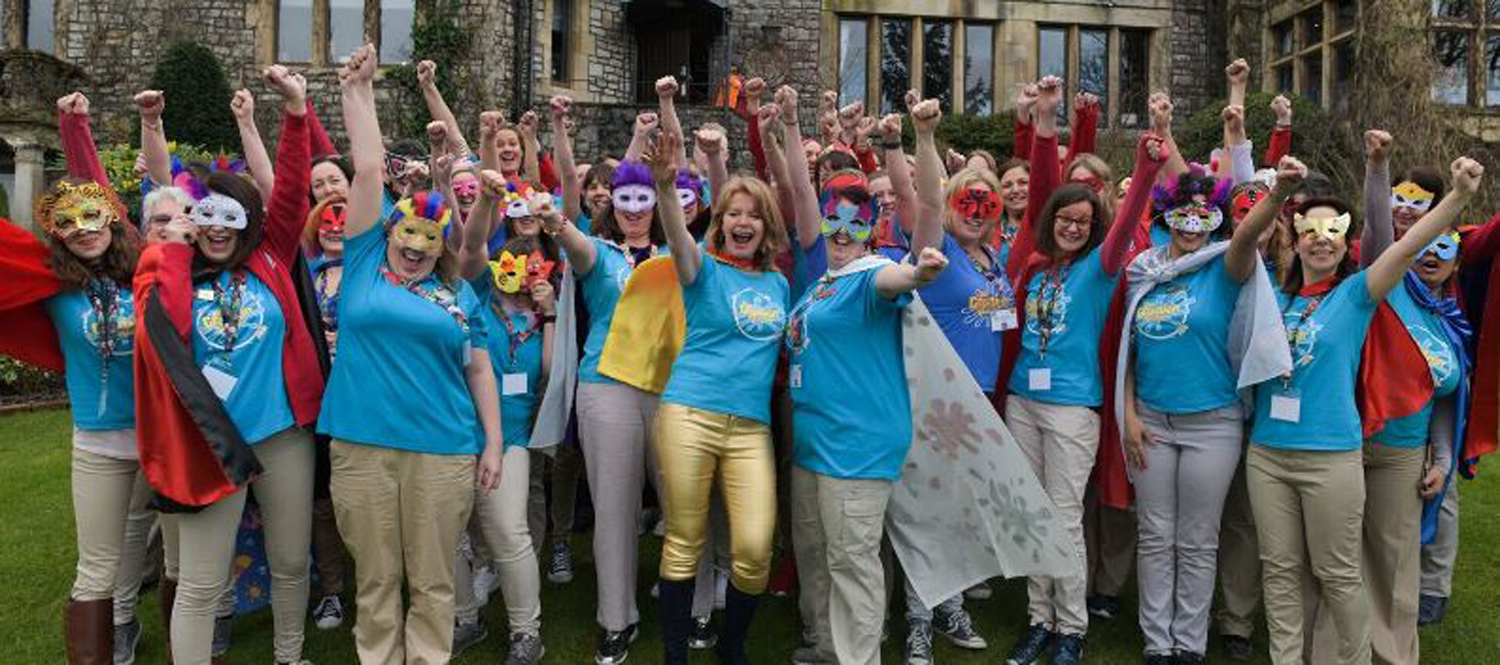 To deliver this internationally we have the following exciting opportunities available:
Master Franchise Owners
With the support of the Franchisor's head office team and proven systems, you will be required to develop the brand using your local knowledge, contacts and business experience in accordance with a pre-agreed development schedule. Master Franchise owners have the potential to generate multiple revenue streams through the profits generated from:
your own managed outlets
the sale of franchises to others
and the monthly management royalties generated within your franchise network
And/or
Area Developers
A Creation Station Area Developer Licence gives you the rights to develop a country or region by developing your own managed outlets in line with a pre-agreed development schedule. We expect our international franchise partners to build a large, financially rewarding businesses and strive to replicate the incredible levels of success The Creation Station enjoys in the UK.
Just some of our achievements in the last three years:
Rated 5 Star in an independent franchise satisfaction survey in 2018, 2017 & 2016
Rated 5 Star by customers on Trustpilot by over 3,500 customers
Best Overall Franchise AND Best Supportive Franchise - Working Mums 2018
Winner 'Best Franchisee of the Year' Awards 2017 - British Franchise Association
Highly Commended 'Innovation Award' 2017 - British Franchise Association
Winner Sylvia Anderson Award for Creativity 2017
Winner Best Franchise Children's Services – Best Franchise Awards 2017
Winner Best Website – Franchise Marketing Awards 2017
Winner Excellence and Innovation – Children's Education Services 2017
Finalist Richard Branson's Impact Award 2016
Winner of the Best Franchise Awards Continuous Improvement 2016
Member of The British Franchise Association
UK Arts Award Supporter
Co-founder of the Children's Activity Association
To find our all about our training, support and investment levels, please complete the form below and we'll be in touch with our international franchise brochure.